STABILO makes some of the world's best-loved pens. 
You can't get much more "offline" as a product than a pen, but STABILO has a large and loyal digital, and especially social, following. Their huge online communities (1.5M worldwide and 136K in Germany—check out their German Facebook Page) are regularly invited to contribute to social competitions to showcase their own artworks created with STABILO products.
As Online Marketing Manager for STABILO Germany, Tobias Hoeflich is devoted to developing the strong attachment that their communities feel towards their products on social spaces. 
Using the Falcon platform in the German office, STABILO have been able to achieve a 100% response rate for fan messages, engaging and growing their audience in the process. This case study shows you how STABILO manages their social presence to boost loyalty and creativity. Download the case study.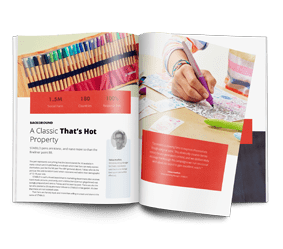 Get the Full Case Study.
Learn how STABILO manage their social communities of almost 1.5 million fans.