It has already been a big year for Falcon Social. Our Series B funding has given us the backing we need to grow in every way, and we're starting with our people.
In fact, we've already boosted staff numbers by 20% this year and many more fresh faces are required.
The upshot is our teams on both sides of the Atlantic have moved to much larger locations. Our old New York and Copenhagen office spaces just couldn't contain us any longer.
For our New York team that has meant leaving ol' Manhattan and crossing the East River to hip Williamsburg in Brooklyn.
They're now fully settled into the second floor of  77 North 4th Street. 
A place for up-and-comers
In recent years Williamsburg has transformed itself into one of New York's most sought after addresses –– and a mecca for media companies and startups.
Renowned companies such as Kickstarter and Vice have already taken up residence. And now we've staked out a spot for social media.
It's a heaving, high-energy hub for entrepreneurs and big ideas, so we think a perfect match for Falcon Social.
And most importantly, our new location has a lot more space, which we're on a drive to fill with the best people available.
The New York team already has grown by 10 new hires in the past month, with plans to grow to around 70 by the end of the year.
Meanwhile in Copenhagen we've hit the Boulevard
Back in Copenhagen we've also just settled into a new office, moving from Købmagergade to H.C. Andersens Boulevard 27 in the heart of Copenhagen.
We haven't moved far, but we've gained a ton of space and a killer view of Tivoli Gardens from our new home in the iconic Danish Design Center building. 
Designed by late, great architect Henning Larsen, who also designed the city's opera house, this location seems an almost spiritual fit for a company devoted to beautiful UX and UI design.
As in New York there are a lot of new hires in the works, notably in our Research & Development team.
And that's not all that's going on this side of the Atlantic, we recently started recruiting for a new sales office in Berlin.
So the future is shaping up big(ger) for Falcon Social on both sides of the pond.
We've come a long way in a very short time and our journey is still just beginning.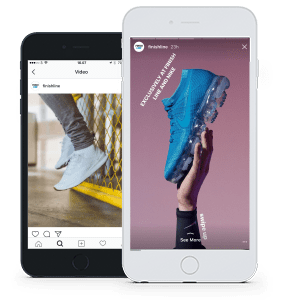 Instagram Publishing With Falcon.
Plan, create, and collaborate on your Instagram strategy, including stories, videos and images.