The highly visual aspect of the beauty industry is a perfect match for the rich content potential of social media. By developing a captivating brand story and engaging with the market, social media provides another dimension to an already dynamic marketing field. Waiting for consumers to fall in love with your brand will get you nowhere; you need to make them fall in love with your brand.
MASTERING THE SOCIAL LANDSCAPE
Creating and sharing content in social media follows the visual lines of traditional magazines, with the added element of being able to interact with the market in real time. It's important to take an informative approach as well as provide impact to involve the audience and grow a brand. In social media, entire beauty careers have been created by providing insight and expertise in a personal, shareable format on social media channels. By developing smart strategies for offering content and engaging fans, you can successfully develop loyalty, and grow communities.
Falcon Social offers:
Real-time reach and content performance – to identify and boost top performers
In-platform moderation and engagement, even for private messaging
Customizable analytics – for the KPIs and visualization that matters to you
EYES AND EARS EVERYWHERE
Knowing how your content lands and having an overview of your competitors are vital advantages in the beauty industry. Unique trends and popular pieces can go viral in a matter of seconds, and keeping track of your social reach and what bloggers, fans and journalists say is vital – but not an easy task without a unified social media management platform. Falcon Social's easy-to-use features offer a full suite of listening and tracking tools, allowing brands to have eyes and ears everywhere.
In the Falcon platform, take advantage of:
A collaborative content pool – to share content across brands, channels, teams, and locations
A leading enterprise social media management platform in Europe, Falcon Social offers an all-in-one suite to help your teams stay on message and work collaboratively. To take a demo of the Falcon platform and discuss how we can help you drive social management success, click here.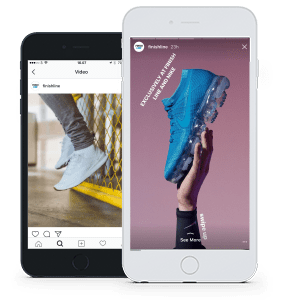 Instagram Publishing With Falcon.
Plan, create, and collaborate on your Instagram strategy, including stories, videos and images.