Unless your name is Mark Zuckerberg, the Facebook algorithm can sometimes seem like a mystery. 
In fact, few things have inspired more cold sweats and headaches for social media marketers than the words "algorithm change." And in recent years, there sure has been a lot of it.
You might remember that in 2018, Facebook made significant changes to its algorithm. The most important one was how posts are prioritized and ordered in the News Feed. In January 2018, Mark Zuckerberg announced that users should "expect to see more from friends, family, and groups" and less from "businesses, brands, and media."
The ongoing battle against biased and fake news also brought about algorithm updates demoting "borderline content" that is sensationalist, intentionally provocative or nearly violating Facebook's content policies. 
Many of these algorithm updates lead to a notable decline in the organic reach and engagement for Pages, understandably causing some stir in the marketing community.
Basically, 2018 was a pretty eventful year. But what changes do marketers have to adapt to this year, and how exactly does the algorithm work in 2019?
Here at Falcon.io, we've done the research: we've put together a rundown on the latest algorithm changes, and five key pieces of advice on coping with the current News Feed and making sure your organic reach doesn't plummet.
Let's start with how the algorithm works right now: 
The fall of organic reach
Let's face it: organic reach on Facebook is at an all-time low.
Algorithm changes can explain some of the decline, but a large part is also due simply to increased competition on the platform. According to Facebook, the average user has about 1,500 stories competing to appear in their News Feed every time they log on. Facebook's algorithms then select roughly 300 of those stories based on their ranking of how relevant each story is to that user.
On top of that, organic reach and engagement for branded content have been declining for years. Back in 2014, the organic reach rate for brand Pages was already down to 6% (and as low as 2% for brands with over 500,000 followers).
From January to June 2017, the average number of engagements with branded content on Facebook fell more than 20%. A study from 2018 concluded that organic reach is only around 6.4% of the Page's total likes. Another study looking at organic reach over time in the APAC region paints a similarly bleak picture of the downward trend:
Organic reach isn't dead yet…but you're not going to like the odds.
While organic reach continues to decline in 2019 and beyond, ad prices on Facebook have increased and paid reach on Facebook remains a viable option with high ROI for social media marketers.
Facebook is also diversifying its ad network, with Instagram ads and Facebook messenger ads gaining momentum. The overall trend we're seeing is an accelerating shift in social media marketing from organic to paid social campaigns.
Brian Boland, a former Vice President of advertising products at Facebook, explained it himself: "Paid media on Facebook allows businesses to reach broader audiences more predictably, and with much greater accuracy than organic content."
What's up with the News Feed?
As mentioned earlier, the most significant change to the News Feed algorithm came in 2018, when Facebook decided to boost posts from friends and family and  "posts that spark conversations and meaningful interactions between people."
We know what you're thinking. What counts as a "meaningful interaction"? While Facebook hasn't announced any publicly visible metrics for marketers to measure this, their Marketing Partners team provided a few examples in a recent FAQ.
Here's a list of interactions the updated News Feed algorithm would mark as meaningful:
Multiple people replying to each other's comments on a video they watched or an article they read in News Feed
A page responding to a person's comment on their post
People commenting on or interacting with a page's live video
People responding to page posts shared through Messenger
Any interactions that people have with a page post that has been reshared by a user

At first, this update actually led to an increase of posts sharing controversial topics to generate engagement and gain priority in the News Feed. A later update in November 2018 addressed the issue by improving the AI's ability to remove content that violates Facebook's policies and to demote content that is sensational, misleading or controversial. 
So, to make sure your posts don't lose engagement, make sure that your posts have a lot of engagement (but only the right kind of engagement!). Sounds like a catch-22, right? 
But things aren't as bad as they sound. If you can maximize the number of "meaningful interactions" with your content, your're likely to still see some results in your organic reach.
And now here's how the Facebook News Feed algorithm has changed in 2019: 
Facebook is changing how it calculates organic impressions for Pages
This just in: Facebook is changing how it calculates organic impressions of Pages (again).
According to social media expert Matt Navarra (who seemingly received the news before everyone else), the changes are designed to align how organic Page impressions are calculated with the methodology used for ads.
And here are the bad news: it's likely going to cause a further drop in organic reach for Pages and posts.
The changes will be rolled out starting from 17 to 28 October 2019.
A big blow for digital marketers? Or just more of the same?
Facebook is unable to estimate the effects more precisely at this point, so you decide.
Facebook will now consider factors like loyalty in its video rankings
As video is arguably the king of content, any change to how videos are ranked on the platform is big news.
This year, a series of algorithm updates changed how videos are ranked in the News Feed, Facebook Watch and "More Videos" recommended videos, with the aim of bringing people even more relevant, meaningful content. Key factors affecting rankings are loyalty and intent, meaning that videos that people seek, and return to time after time, will be given more priority.
Keeping people engaged with your video is also crucial. Currently, video view time should be at least one minute to gain the favor of the News Feed algorithm. This factor will have even more weight in the future, especially in videos that are longer than three minutes. 
Finally, as a part of Facebook's efforts to reduce unoriginal and repurposed content, videos that are reposted from other channels will be demoted by the algorithm.
Experiences on the platform will now be even more personalized
Earlier this year,  a viral post started making the rounds on the internet claiming that Facebook restricts the content you see in your News Feed to 26 friends. Facebook debunked this myth themselves. What is true, however, is that the News Feed is becoming more and more personalized.
One of the bigger updates of 2019 has been the introduction of surveys in the News Feed, allowing users to indicate what kind of content they want to see more of.
The surveys ask how interested users are in seeing a specific piece of content or hearing from specific groups they've joined. The algorithm uses this information to predict what content and pages users are likely to care about and prioritizes this content in the News Feed. While we don't know exactly how Facebook makes these predictions, some confirmed factors are how long the user has followed the page or group, how often they engage with content, and how actively content is posted. 
Information from close friends lists, photo tags, location tags, and liking and commenting behavior are also being fed into the predictive algorithm, helping Facebook figure who you likely have a close relationship with and who you're likely to want to hear from more.
In June 2019, personalized experiences were also rolled out to the comment section. The update changed how comments on public pages and on posts by individuals with significant followings are displayed. Comments that have a lot of engagement or engagement from the original poster will be shown first. In addition, Facebook uses surveys and signals, like engagement bait, to determine which comments to show on top.
Basically, while these updates are nothing revolutionary, they do mean that Facebook is now even better at predicting the content users want to see, and it is using even more sophisticated signals to do so. 
The News Feed is now even better at recognizing spammy and biased content
In recent years, Facebook has made strides in reducing content that is clickbait, engagement bait, or links to low-quality website experiences. 
In reducing clickbait content, the purpose is to demote content that is misleading, biased or outright false. According to Facebook, the key signal they use to determine "clickbait-ness" are headlines exaggerating or withholding information. For example, a headline like "Woman loses 30 lbs with this one weird trick – you won't believe what it is!" is a clickbait title, as it exaggerates the claim that one simple trick has lead to such a significant weight loss, and withholds key information about what the trick is.
Reducing engagement bait means demoting content that is designed to manipulate users to engage with the post. For example, a post that encourages people to share it to win a prize, or to tag their friends in the comments are engagement-baity. 
For more information on both click and engagement bait and how to stay clear of it, continue reading.
In June 2019, Facebook released another update to the algorithm improving its ability to recognize and demote posts with exaggerated and misleading health claims, as well as posts that sell products advertised as "miracle cures."
What do these changes mean for marketers?
It's true that to some extent, people will be seeing more content from their friends and family and less from brands and public pages. But (here come the good news): they will also be seeing content from pages and groups they care about.
Going forward, marketers will have to abandon quick-fix tactics that might have worked before (clickbait titles, engagement baiting posts, etc.), and focus on creating unique, valuable content that actually resonates with the target audience. 
To sum up: brands, publishers and media companies are all in the same boat. Organic reach for Pages will keep declining, but there are ways you can make sure your brand still has a strong presence on Facebook.
Here at Falcon.io, we asked our Director of Product Ecosystem and resident Facebook guru Mikael Lemberg to lay out the best way for brands to cope with the 2019 Facebook algorithm. Here are five key pieces of advice he had to offer:
1. Focus on strong emotions
Think about the content that prompts you to really engage. Is it the content that entertains, inspires or amazes you? With all that extra weight being placed on interactions and comments in the 2018 Facebook News Feed update, you will really need to stimulate your followers' opinions and feelings.
As Facebook announced in their Marketing Partners FAQ, multiple people replying to each other's comments on an article or video is a prime example of a "meaningful interaction." If you can post content that gets people discussing or debating in the comments, you'll not only have great engagement stats, but you'll also get priority in the updated News Feed.
But what emotions should you focus on to prompt meaningful discussions among your fans? This research published in Harvard Business Review found that six emotions were extremely common in highly shared content on social media. These were:
Admiration
Amazement
Astonishment
Curiosity
Interest
Uncertainty
If you focus your organic posts on stimulating at least one of these six emotions, you're likely to see a boost in shares and comments. Your brand can still be prioritized in the new Facebook News Feed as long as you share content that amazes your audience and gets them talking – just make sure to stay clear of controversial topics, clickbait titles and engagement baiting.
2. Don't resort to engagement bait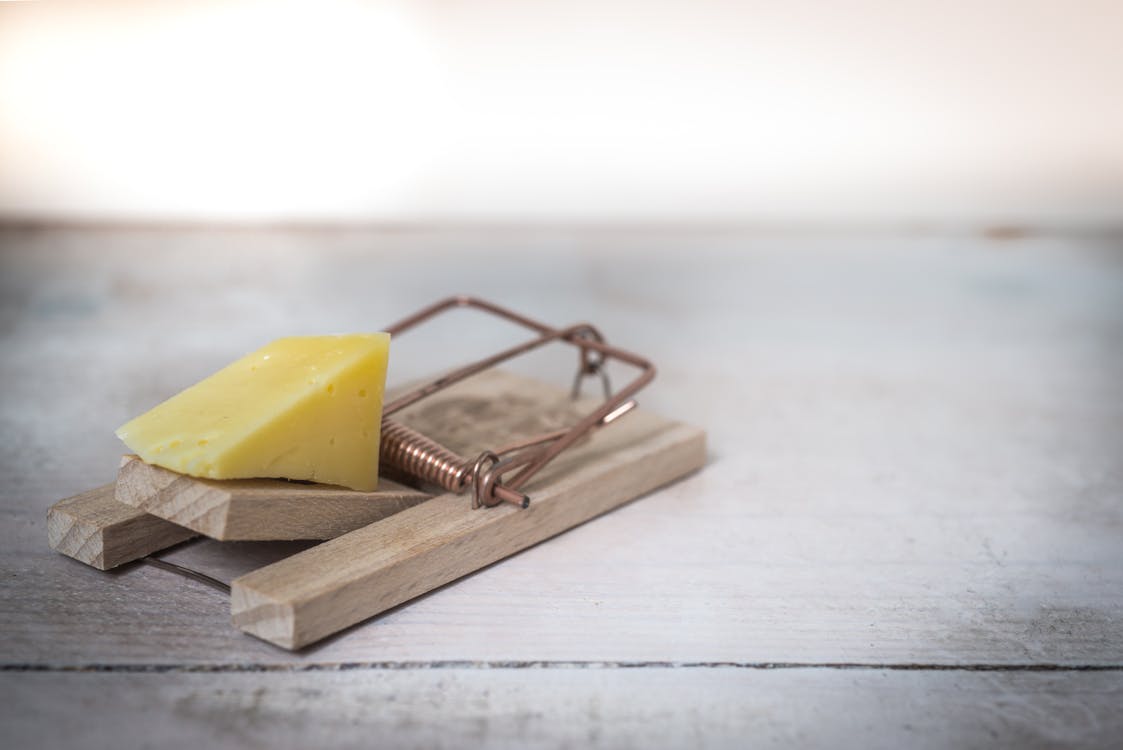 With the new Facebook algorithm change, you may be tempted to do whatever you can to boost engagement and keep your Page's content prioritized. If you go too far, however, you'll end up hurting because of it.
As mentioned earlier, Facebook's algorithm is equipped to fight engagement baiting. In short, this a reduction in the News Feed rank of posts deemed to manipulate users into engaging with them.
How does Facebook define engagement bait? In the post, they described it as "spammy posts on Facebook that goad [users] into interacting with likes, shares, comments, and other actions." They offered the example of a Page prompting followers to "LIKE this if you're an Aries!", "tag a friend who…" or "like for X, love for X, etc."
To explain further, here are the five types engagement bait Facebook will downgrade your posts for:
"Vote baiting" asks followers to "vote" on one of several options by reacting to or commenting on a post in a certain way.
"React baiting" prompts users to give specific reactions to a post.
"Share baiting" offers hidden value to users that share a post.
"Tag baiting" calls on users to tag friends with characteristics defined by a post.
"Comment baiting" pushes users to sound off in the comments with a particular word or phrase.
Essentially, you can't game the system by begging your fans for shares, tags, and likes. The only way to keep your organic reach solid is to create or share genuinely interesting, discussion-provoking content.
3. Share quotes in your headlines

Much like including opinions and emotions in your posts (and especially in your headlines), sharing quotes is practically guaranteed to increase engagement and meaningful interactions with your content.
Quotes are highly shareable on social media. For instance, tweets that include quotes receive 19% more retweets on average than those that don't, and quotes are one of the most-shared content categories on Pinterest.
The thing is, this applies to all quotes. They could be famous quotes from historical figures, or simply pull quotes from the interview or article you're sharing. All that matters is that the quote sparks intrigue and gives your followers something to talk about.
Try this as a split test the next time you advertise on Facebook. Use one ad with a standard headline, and another with a pull quote from the content you're advertising. Compare engagement rates on both ads — we think the results will speak for themselves.
One particularly potent combo for sparking meaningful interactions is to post a video and include a key quote from the video in the header or video description. That way, you fuel your audience's curiosity with the quote, then catch their attention with engaging video content.
And speaking of video, it might just be your best bet for keeping your organic reach up.
4. Put video first
Video is king on Facebook right now. To give you an idea, there are over 8 billion video views through the platform every day.
More importantly, engagement and reach are through the roof for Facebook videos. Video content posted on Facebook sees an average of 135% more organic reach than photos.
On top of that, native Facebook videos have a mean engagement rate of 4.9%. Compare that to the average engagement rate of under 2% that posts from major brands typically get, and you'll see why video might just be the most powerful tool in your social media workshop.

Facebook's News Feed algorithms also prioritize video, essentially giving your video content a free bump in your fans' Feeds. And that bump is amplified by the fact that videos take up a large amount of real estate on users' screens.
Don't forget to add captions, too — 82% of Facebook users watch videos with the sound off, and videos with .srt caption files included receive as much as a 367% increase in engagement as a result.
Behaviorally, people tend to stop scrolling if they see movement in order to identify what it is. With that in mind, even GIFs or videos that are just a few seconds long can be incredibly attention-grabbing.
Even if your brand doesn't have the time or resources to produce high-end video campaigns, simply making use of animated content could help you maintain your posts' ranks.
Live videos, though, are the cream of the crop for engagement. Facebook recently mentioned that live video content prompts six times the number of user interactions as regular video on average.
Facebook's algorithm change will count those interactions as meaningful engagement, and combining that with the already insane reach that native Facebook video garners is sure to elevate your Page's posts in News Feed.
5. Keep calm and keep advertising



Many marketers forget one simple rule: you can't build a business on organic reach alone. With that in mind, even if the latest Facebook algorithm change does lead to a downturn in your Page's organic reach, there is no reason to lose your cool.
You will almost always see a positive ROI from Facebook ads. Facebook ads have higher ROI and cheaper prices than TV advertising, Snapchat, YouTube, and a large array of other services.
Even for small businesses, it's still possible to see positive ROI from a solid Facebook ad campaign.
Not only that, it's a basic fact that advertising on Facebook is scalable. Organic reach is not. Therefore, you may need to rethink exactly what you're using organic reach for.
Organic posts are not for reaching out to vast hordes of potential customers or getting your brand message spread far and wide. Rather, they're for building deeper relationships with the people who already know and love your brand and providing a communication channel directly between you and your fans.
On a more pragmatic level, they are also a strong tactic for testing content before choosing to put spend behind it.
Meanwhile, paid Facebook ads can precisely target your ideal potential customers in large numbers. You can scale them up almost indefinitely as long as you're getting a positive ROI and reach exponentially wider audiences with almost no interference from News Feed's ranking system.
If you want significant reach on Facebook in 2019, it looks like paid posts are your best bet.
If you're not seeing the results you hope for with your Facebook ads, check out our article on 5 typical Facebook ad mistakes, and learn from them!
Facebook marks a change
In some ways, 2018 marked a new era for brands on Facebook and in 2019, Facebook has continued on this same trajectory. Although the death of organic reach has been bemoaned for years now, Pages that don't adapt to the Facebook algorithm are likely to see yet another drop in their reach. Some have even claimed that small businesses could be doomed because of the algorithm updates.
So why not be pessimistic about the new News Feed?
First, because at the end of the day, the changes are a long-term investment. Facebook users now see an improved News Feed experience that prioritizes the kind of content that brought them to the platform in the first place.
This will pay off by increasing user satisfaction. While organic reach for brands may decrease, that's certainly a preferable alternative to watching users leave Facebook in droves because their News Feed became too "spammy."
Second, while the update may prove a short-term speedbump for brands that depend heavily on organic reach, there are also many ways to adapt your content strategy accordingly.
You can either focus more on Facebook ads, adapt your organic content to the new ranking system or, ideally, do both. Post more videos, especially live ones, and don't forget to add captions. Make sure your headlines and descriptions include strong opinions, emotions, quotes, or all of the above.
Don't fall into the trap of engagement bait, or you'll end up worse off than you started. Finally, keep your focus where it should be: on cost-effective and efficient Facebook ad campaigns that will reach a much bigger audience than organic posts could even before this latest Facebook algorithm change.
And remember: don't panic.
If you want to manage all of your posts, organic or paid, more easily, consider a content calendar like Falcon's.
And to make sure you're still hitting the reach and engagement benchmark's you've set, our Measure module offers a simple and comprehensive solution.

For some more tips on how to increase your organic reach on Facebook, check out this handy guide.
Finally, for more on the Facebook News Feed update, read this handy FAQ in our Help Center.