2018 is an exciting time for those working in social media. However, as we all know, social media marketing doesn't come without its challenges.
In this article, we will consider the top 5 social media marketing challenges of 2018 and share some solutions to these common problems you're likely to face. Challenges discussed include…
Facebook algorithm changes
Rising ad costs
Getting noticed in overcrowded feeds
Too many trends to keep up with
Not enough people and resources
So let's now look in more detail at the five biggest challenges of social media marketing in 2018…
1. Facebook algorithm changes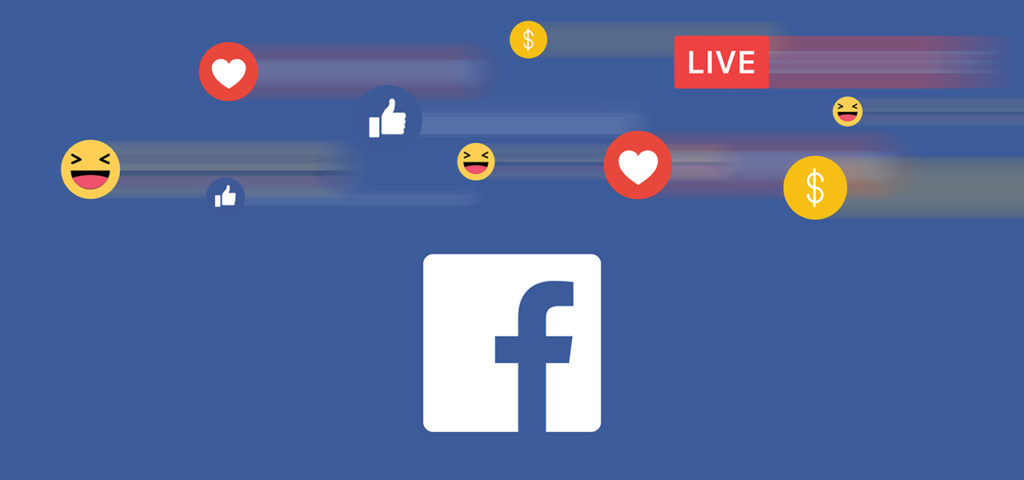 Since the Facebook algorithm change was implemented at the beginning of 2018, brands have seen an unprecedented decline in organic reach. Content posted on brands' pages is no longer reaching the eyes of their followers.
Reach was already suffering. According to the Buzzsumo Content Trends Report 2018, social sharing has been cut in half since 2015 based on a sample of 100 million posts published in 2017.
This is leaving many businesses unsure of how to connect with their target audiences on Facebook.
Solutions

If your organic reach has dramatically fallen and you aren't managing to achieve the engagement numbers that you previously were, don't worry.
There are in fact a number of strategies that you can implement to improve your brand's organic Facebook performance…
Create conversation-generating content
Facebook has stated that "the type of content produced and how people interact with it" are key elements in determining a Page's reach.
Therefore, the emphasis has now been moved to quality content that generates conversation and interactions between followers and their friends—not just content for its own sake.
Streaming live video
Facebook has found that on average, live videos get six times as many interactions as regular videos. Streaming live video is an effective way to increase engagement levels with your content and encourage discussion among your followers.
These are key factors that the Facebook algorithm is now taking into consideration, so integrating live video into your social media content strategy is a must.
Also see 3 Benefits of Live Video for Your Brand.
Use Facebook ads
Another way to compensate for decreasing organic traffic is paying for Facebook ads.
Facebook enables you to promote your brand's page, create new dynamic ads, and target specific audiences to help your ads reach the right people and achieve your marketing goals. If ad costs are a concern, keep reading to find out how to deal with rising prices.
Want to learn more about all these algorithms? Then join our upcoming webinar: Keeping Up With the Ever-Changing Social Media Algorithms.
2. Rising ad costs

As more and more brands turn to Facebook advertising, there has been less and less ad space to go around. This, in turn, has driven up the costs of advertising on Facebook.
Particularly for smaller businesses that don't have a large marketing budget, spiraling ad costs are a serious challenge.
Solution

Instead of focusing on the price of the ads, brands need to start concentrating three things: ROI, ensuring Facebook ads are achieving their goals, and delivering on conversions.
The key to getting solid ROI for your Facebook ads is to target the right audience.
Facebook currently has over two billion users, and Instagram has over 800 million active accounts. So, if your ads aren't targeting specific groups of people, then there is a high chance that they are going to miss their mark.
Facebook has refined its targeting tools over time, so it is crucial that social media managers take advantage of this. Let's take a look at the different types of audiences available…
Core Audiences – These are based on people's locations, demographics, interests, and behaviors and are used to target potential customers.
Custom Audiences – Use these to retarget individuals who have visited your site, engaged with your social media content, previously made a purchase, or downloaded your app.
Lookalike Audiences – Use these in order to harness your regular customers' info to find people who are similar to them.
By creating specific audiences to display your ads to, you have a higher chance of successfully racking up conversions. Therefore, even with ad prices rising, you can still see an increase in return on investment.
Also see Facebook Ad Costs Explained: CPM, CPC, CPA, and More.
3. Getting noticed in overcrowded feeds
Whether your content is appearing organically in your audience's news feeds, or in a paid capacity, ensuring it engages users is arguably one of the most difficult social media challenges of 2018.
So how can you make your content stand out from the crowd?
Solution
To make a real impact on social media, you should consider using video posts to your advantage.
The popularity of video on social media continues to grow, so tapping into this trend should be a priority. And with numerous video formats to choose from, including live streams, 360-degree videos, Stories, GIFs, and more, you can ensure your content remains fresh and attractive to viewers.
Video also greatly increases interactions between users, which is a major bonus for the updated Facebook News Feed algorithm.
4. Too many marketing trends to keep up with

2017 and 2018 have seen a rise in different ways to connect on social media.
Here are just a few of the marketing trends that social media managers need to get to grips with…
Video and live streaming
Ephemeral content (short-lived posts like Instagram Stories, for example).
Artificial Intelligence (AI) marketing and chatbots
Augmented Reality (computer-generated images that are displayed over a user's view of the world—as seen with Snapchat filters).
Influencer marketing
See 7 Social Video Formats You Need to Try Right Now.
Solution

The only way to know which trends are worth your time is to see what your Audience is into.
Understanding your target audience is key here. Who are they and what do they respond to?
Your answer to this question will help you recognize which strategies to implement to ensure your social media marketing strategy gets results.
Hop on different trends, track your customers' behavior and analyze what works for your audience and your brand.
If Instagram is where your audience hangs out, then check out Instagram Stories. With over 300 million people using Instagram Stories every day, this is a trend that is growing daily which you shouldn't miss out on.
See 5 Brands Successfully Using Instagram Stories.
5. Not enough people and resources
Lack of time, budget, manpower, and other resources can greatly hinder your social media progress.
With social media growing at its current speed, running successful campaigns across a number of channels isn't an easy feat if you are lacking in resources.
Solution
Using social influencers is fast becoming the norm for businesses trying to promote their brands.
Not only does this usually work out to be much cheaper than traditional advertising, it will also save you time and human resources, as the influencer will take care of selecting images, posting, and responding to comments.
Using social influencers can be an effective way to raise brand awareness and increase credibility and trust in your business.
When choosing an influencer, make sure you select someone who your target audience follows so you're reaching more potential customers.

For more on influencer marketing, consider reading the Influencer Marketing Handbook.
Employee advocacy can also be an extremely useful resource.
Encourage your employees to share posts, retweet tweets, and comment on any social media channels where they regularly are active.
Word-of-mouth marketing is essential for all brands, and employees advocating for you can help get your business talked about on social media.
Also see How to Harness the Untapped Power of Employee Advocacy on Social Media.

Final thoughts on the top social media challenges of 2018

Although the challenges of social media marketing can seem overwhelming sometimes, with a well-thought-out social media strategy, your business should be able to achieve its social objectives.
Rising ad costs or a lack of resources don't mean your brand should shift its focus away from social media. Instead, see these social media challenges as an opportunity to work smarter, not harder, and get a leg up on your competition.
So don't be afraid to try new social tactics this year. Start a live stream, use a new custom audience, or get in touch with a rising influencer. Sooner rather than later, you'll see the results.
The SMM Tool Buyer's Guide.
Everything you need to consider when looking for a social media tool.