Summer's officially over, gang. And while some of you are probably bummed out that beach season is over and it's starting to get chilly out, there are also plenty of things to enjoy this autumn. Putting on a sweater, making a nice cup of coffee, and cozying up with a good book…October sounds pretty nice after all.
And of course, no matter the weather, social media never stands still. You need to be on top of all the key holidays, events, and hashtags for October 2018—so we've put together a free social media holiday calendar for you this month. You can find it at the bottom of this article.
But first, here are some of the most important (and weirdest) events going on this month:
Planning Your Social Media Content Calendar for October 2018—What's Going On?
There are almost too many social media events to count this month. For starters, October 4th is both World Animal Day (#WorldAnimalDay) and National Taco Day (#NationalTacoDay).
Tacos and cute animals at the same time…sounds like a combo that's sure to break the internet.
For all you social media marketers out there, the AllFacebook Marketing Conference (#AFBMC) is going down in Berlin on October–be sure to stop by and hang out with us Falconeers there at booth #2!
On October 11, there's the International Day of the Girl(#DayOfTheGirl) to raise awareness about gender discrimination and support equal opportunity for girls and young women around the world—so listen up.
Then on October 14, there's the sweetest holiday of all time. That's right…it's National Dessert Day (#DessertDay). We're not really sure why that can't be every day, but at least it's an excuse to binge on cupcakes.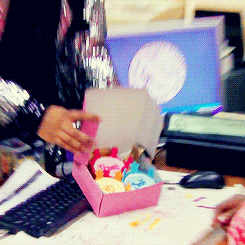 One of our favorite social media holidays comes next on October 18, Get to Know Your Customers Day (#GetToKnowYourCustomersDay). There's nothing we love more here at Falcon than getting to know our customers, on and off social.
In fact, we even make Audience, a tool that creates individual profiles for all your customers—including your whole interaction history across all social networks.
Another holiday near and dear to our hearts is World Statistics Day (#StatisticsDay). We're such huge nerds about social media stats that we made a video about them:
Two more of our favorite holidays come later in October: Greasy Foods Day on the 25th (#GreasyFoodsDay) and Internet Day on the 29th (#InternetDay). What can we say…they're both guilty pleasures that we spend way too much time thinking about.
Is eating greasy food and browsing the internet better than looking at cute animals and eating tacos? Dang, October is full of hard decisions. We'll let you be the judge.
Finally, at the end of a spooktacular month, we've got a holiday that's so fun it's scary on October 31st. Boo-tiful decorations, frightfully good movies, and more treats than tricks…that's right. We're talking about Christmas!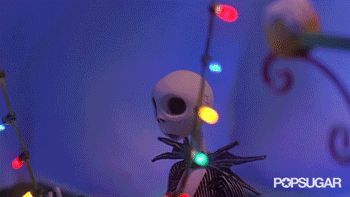 Wait, no. It's Halloween. Sorry. We've been watching Nightmare Before Christmas too much lately.
In any case, these are just a few of the social media holidays and hashtags that SMMs and digital marketers should be looking out for this month. There always seems to be more happening on social than you can keep track of.
For our complete October 2018 social media calendar (and a nice-looking one, too), click on the download button below and save the image that pops up. Cheers!