The power and immediacy of social media as a marketing tool is too rich and complex to remain unexplored by large organizations. Echoing any traditional goals for selling products, gaining market share, shaping brand identity, and clearly measuring ROI, social media management also has the added bonuses of having direct customer dialogue in real-time, and the ability to rollout crisis management in real-time. That last one is a biggie.
A company with a worldwide presence and tens of thousands of employees, Copenhagen's very own Carlsberg Group recently implemented a 44-country social media rollout representing over 500 beer brands using Falcon. Being able to build diverse brands and engage with local customers is absolutely essential to their business.
What can you do with Falcon? Ensuring governance and workflow with a dialogue trail, scheduling content, publishing, responding, moderating, analytics, and listening are all within reach on the cleanly-designed platform, including the ability to easily build drag n' drop apps, and immediately execute dynamic crisis management.
Centralized social media management for enterprises is smart business.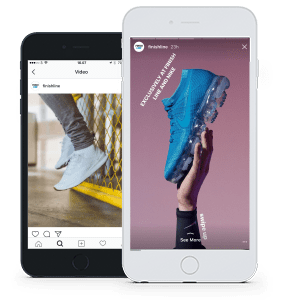 Instagram Publishing With Falcon.
Plan, create, and collaborate on your Instagram strategy, including stories, videos and images.