Whether you're a personal care brand or a retail brand or just any brand thinking, "Uhm what could my business possibly have anything to say about the US elections?", we got 25 posts from brands across several industries making the right noise about the upcoming US elections on social to make you think otherwise.
The political role of social media
It's no secret that social media has become a powerful political tool in presidential campaigns and elections in the past decades. Some of us (myself included) get our daily dose of political news from social media and other digital sources rather than tuning in to the local news channels.
Back in 2008, Democratic presidential candidate Barack Obama planted the seed of social media's monumental role in politics by tapping into social networks' power and revolutionized election campaigning like never before.
Fastrack to 2020, social media is leading the politics game in helping candidates exercise campaign activities even in the face of a global pandemic. Traditional American campaign activities like door-to-door canvassing are simply out of the question due to public health hazards. So, this means much of the electoral battleground had to move to the internet, or more specifically to social media to carry out the job this year.
From making announcements of their Vice President choice on Twitter to going live on Instagram with influencers and bolstering their network, presidential candidates didn't spare any social media networks to amplify their message.
That said, there is also a tremendous onus upon all social media networks to curb the spread of election misinformation on social media, among other things. So, brace yourselves for fake news even after the elections.
How are brands reacting to the US elections?
While candidates are doing their part to amplify their message and spread election information, brands are doing theirs' by sharing important election updates and urging citizens to register to vote.
Here's a list of top brand posts that have fared well on social for their engaging content around US elections. Have a look.
1. Levi's
Levi's shared what's probably the simplest albeit important election tip we all need to know.
2. Hostess Snacks
Who doesn't want a cupcake or a dingdong as their President? Looks like Hostess Snacks is conducting their own elections with their snacks as the contestants.
If two of these products were to run for president, who would you choose? 🇺🇸#SnackParty #Snackocracy #SatisfyingParty #Snackocratic #Twinkies #CupCakes #DingDongs #Donettes #PresidentialElection #2020Candidates #2020Election #Vote #PrimaryElection #LookinLikeASnack pic.twitter.com/a8u36sbdRM

— Hostess Snacks (@Hostess_Snacks) March 25, 2020
3. Jackson State University
JSU shared a video of their students marching to the polls. So simple, so effective.
4. Milk Makeup
Friends that remind you to vote are the GOAT!
5. Blue Point Brewing
Blue Point Brewing tweeted about their collaboration with the HeadCount organization on Voter's Day off.
At Blue Point, Election Day is a company-wide holiday so that our employees have time and equal opportunity to vote. This year we're proud to partner with @HeadCountOrg to amplify our Voters' Day Off initiative. ⁠
⁠
Sign our petition here: https://t.co/fXN8V6Cv2Y#Election2020 pic.twitter.com/xRxb7GkYDz

— Blue Point Brewing (@BluePointBrewer) August 31, 2020
6. Lush Cosmetics
This cosmetic brand shared information on how to vote safely and securely this year.
7. Wells Fargo
Wells Fargo shared a video on how the 2020 presidential elections may affect investments.
8. ThirdLove
A yet another reminder from a brand on why you need to register to vote. Go register yourself already!
9. Levi Strauss & Co
Levi's ran a series of educational live videos to spark informed conversation around voting and Election Day.
10. Michael Kors
Why not make a fashion statement while you're at it, amirite?
11. Chegg
Chegg's shared some snippets of their State of the Student report on why students think their vote matters.
80% of students intend to vote in the #2020election, and 75% believe their vote really matters, based on our annual #StateoftheStudent report. Take a look at some of the issues that matter most to your peers: https://t.co/DSGT0LPQ2K pic.twitter.com/gUuiPnSppF

— Chegg (@Chegg) January 7, 2020
12. Diet Prada
This might be a message from 2008 but it is still relevant.
13. Georgetown University
Okay, this is like the best kind of one-stop-shop ever.
14. Tory Burch
Tory Burch's statement on paid day-offs to employees volunteering as poll workers.
15. Paper Source
Here's another reason why you need to vote.
Stop by @Papersource wearing your #VOTE sticker on your local polling date during the primary elections and receive 20% off your purchase.#springintoaction #papersource #vote2020 #2020election #community pic.twitter.com/bgunVPz1vB

— Paper Source (@Paper_Source) March 3, 2020
16. Beauty Bakeries
THIS.
17. Urban Outfitters
Urban Outfitters launched a toolkit to help you navigate the 2020 election. Now, how cool is that?
18. UCLA Gymnastics
Today's the day! I mean its November 3rd, but you know what I mean.
19. Victoria's Secret
Vote, but do it in style.
20. Converse
Enough said.
21. Boston Celtics
Boston Celtics shared a post in honor of Hispanic Heritage Month.
22. L.A. Clippers
One basketball team's commitment towards fighting voter suppression and empowering all citizens.
23. Old Navy
Old Navy partnered with Power the Polls to empower their 50,000 employees with paid time off to serve as poll workers this election day.
24. eBay
eBay partnered with 15 renowned artists to launch limited-edition bandanas bearing original artwork to inspire voter turnout.
25. Madewell
And finally, vote.
Final Thoughts
Well, that's it from us!
Hope these 25 social media posts inspired you to create your own Election Day campaign on social.
All data has been compiled and analyzed from Unmetric Discover, now a part of Falcon.io, a social media search engine like no other with an extensive catalog of branded content. Sign up for a free trial and access more than 1 billion pieces of branded content published by over 100,000 major brands over the last 5 years.
Oh, and don't forget to register yourself to vote.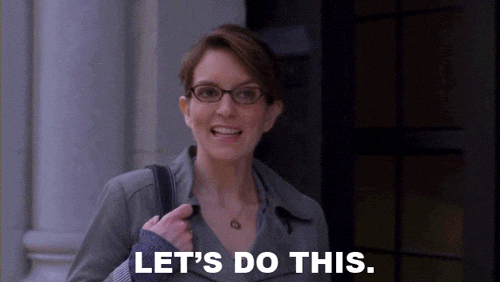 Bonus!
Whether you like it or not, the 2020 US election will impact your marketing strategy. On September 24th, we hosted a webinar on What the 2020 US Election Means for Marketers, where we discussed ways to rise above the political scrum with digital and social media marketing tips. Click the link below to watch the full webinar on-demand and view the slides.
What the 2020 US Election Means for Marketers.
Watch the full webinar on-demand and view the slides.